Wendy Oke, B.A., M.Div.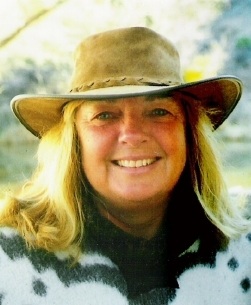 Wendy is a warm, friendly Interfaith or Multifaith minister, who honours all spiritual paths.  She believes there are many ways to express faith and love, and we are all part of 'the One'. A teacher, counselor and earth-based women's advocate for 25 years, she writes a column, Wise Woman Ways, based on her experience as a wife, mother and grandmother, living in Huntsville.  Wendy also writes for the Muskoka Magazine and shows the spiritual artwork of Alma Rumball, worldwide.
Wendy represents All Seasons Church of Canada and welcomes requests for Naming ceremonies, Rites of Passage for young adults or Memorial services, as well as performing weddings.  Affiliated with James Twyman's Beloved Community Seminary, she is an ordained spiritual peacemaker, with a Masters of Divinity degree.
Simple civil, non-denominational yet spiritual, traditional or same gender weddings are all part of a rich repertoire of services provided by All Seasons, online. Choose your location.  Co-create your service, and your vows, free from wording that does not speak to your hearts. Include your families.
Training as a psychotherapist, plus a love for and resonance with young people, makes Wendy an excellent, fun-loving counselor in relationship issues.  Circles for couples are available upon request.
Contact www.allseasonsweddings.com to book your special day or e-mail Wendy at wendy@almamatters.ca for "matters of the soul".